As artists and photographers, we are constantly grappling with the balance of photographic integrity and the endless editing options that technology offers. Each photographer approaches this tug of war with their own methodology and perspective - and this position often evolves over the course of their career.
Before I ever picked up a camera, I was an editor. While some may assume that this means that I take every opportunity of Photoshop the crap out of my images, I prefer most often to use Photoshop to simply tweak what I cannot achieve in the camera. I also offer alternative edits of images when the mood strikes me - usually only applying effects that evoke certain feelings (i.e. film or matte overlays) or enhance the timeless nature of a photograph (i.e. black and white conversion). My goal is to never let that extra something get in the way of the message that the image is supposed to deliver.
As technology has advanced, there are many options for photographers and graphic artists to perfect images or to add additional elements to a photograph. The intention of these workflow systems is to make the editing process easier, more efficient, and accessible to artists of all levels. I have found that as my editing process has evolved, I try to achieve my end result in the fewest steps possible - and workflow systems can certainly help.
Today, I got the opportunity to work with a new workflow system: The Landscape Adventure Collection by Sleeklens. While I am not a landscape photographer, this collection proved flexible enough to use in environmental portraits as well. To demonstrate, I revisited our personal vacation to Jupiter, Florida in January of last year.
Our vacation was prompted by the wedding of one of our family members and we were ready to get out of the gloomy, cold weather in Georgia and head toward the sun. My husband David grew up in Jupiter, so it was a trip down memory lane as well. The first image I edited using the Sleeklens system was taken at a park where where David used to play as a child.
Any photographer will tell you that shooting during "the golden hour" can result in some beautiful, dreamy images that are difficult to replicate otherwise. What they don't tell you is how much tweaking that can be involved in the editing process. I found that the layering multiple actions in this workflow system was simple and easy to customize. Ultimately, I was able to retain the dreamy, golden color and enhance some the elements that tend to get hazy in those conditions.
During our time in Florida, we stayed only a short walk away from an inlet that overlooked The Jupiter Inlet Lighthouse. Taking our son to look at the lighthouse was a tender moment between David and Hudson, as David has many memories that include that lighthouse somewhere in the background.
This workflow system had a excellent mix of subtle adjustments and full actions to utilize. This gives you full flexibility to keep your image looking natural or more artistic.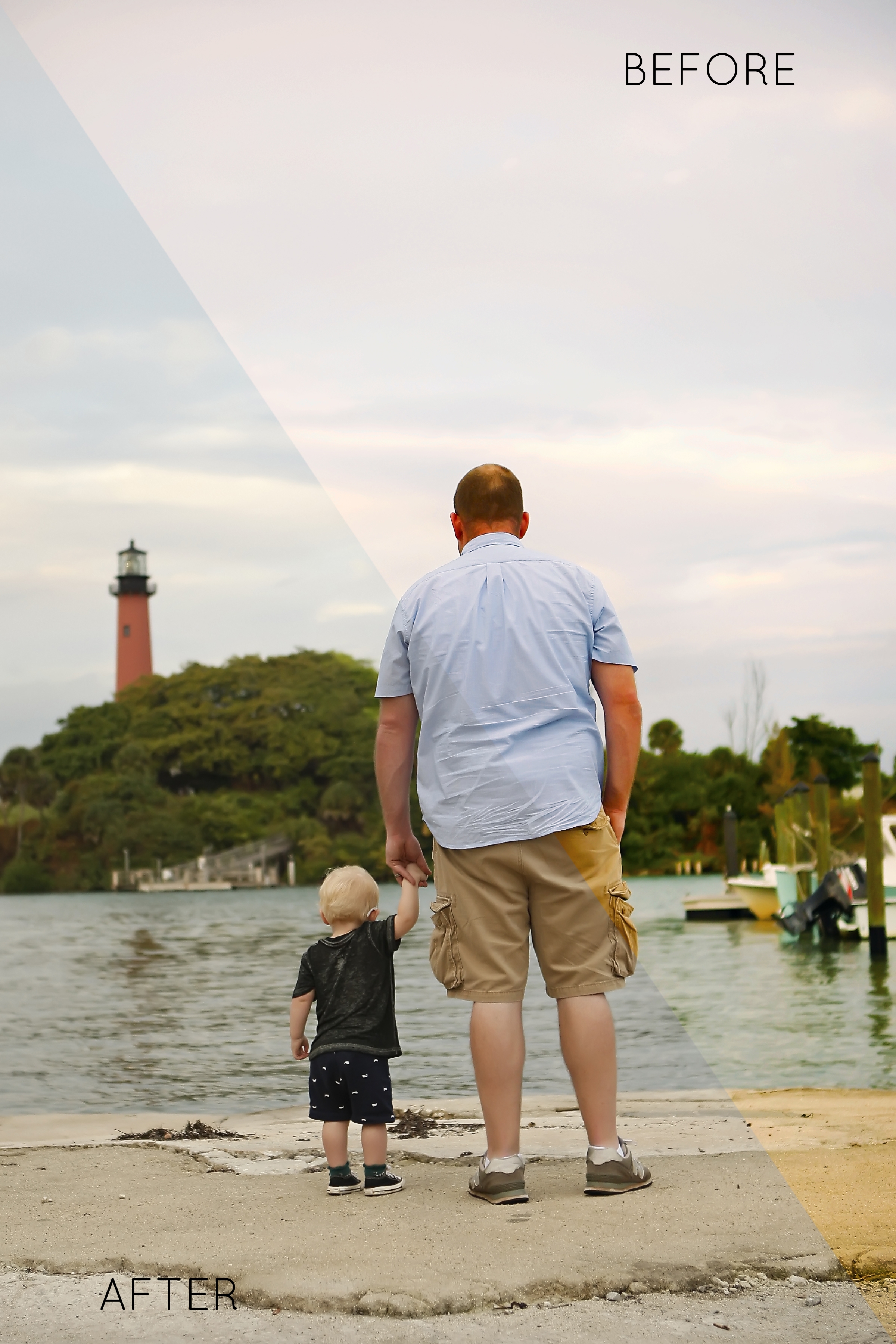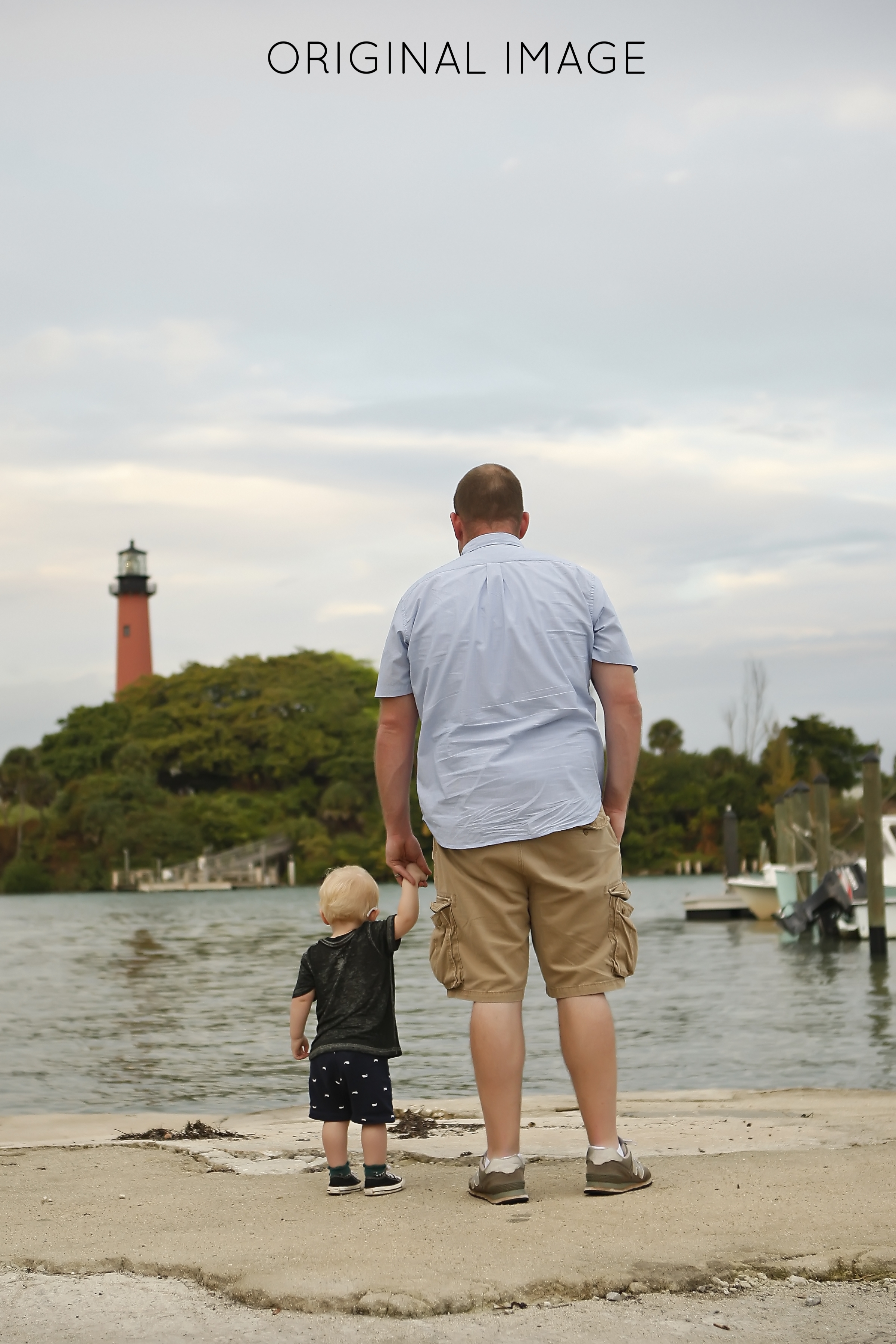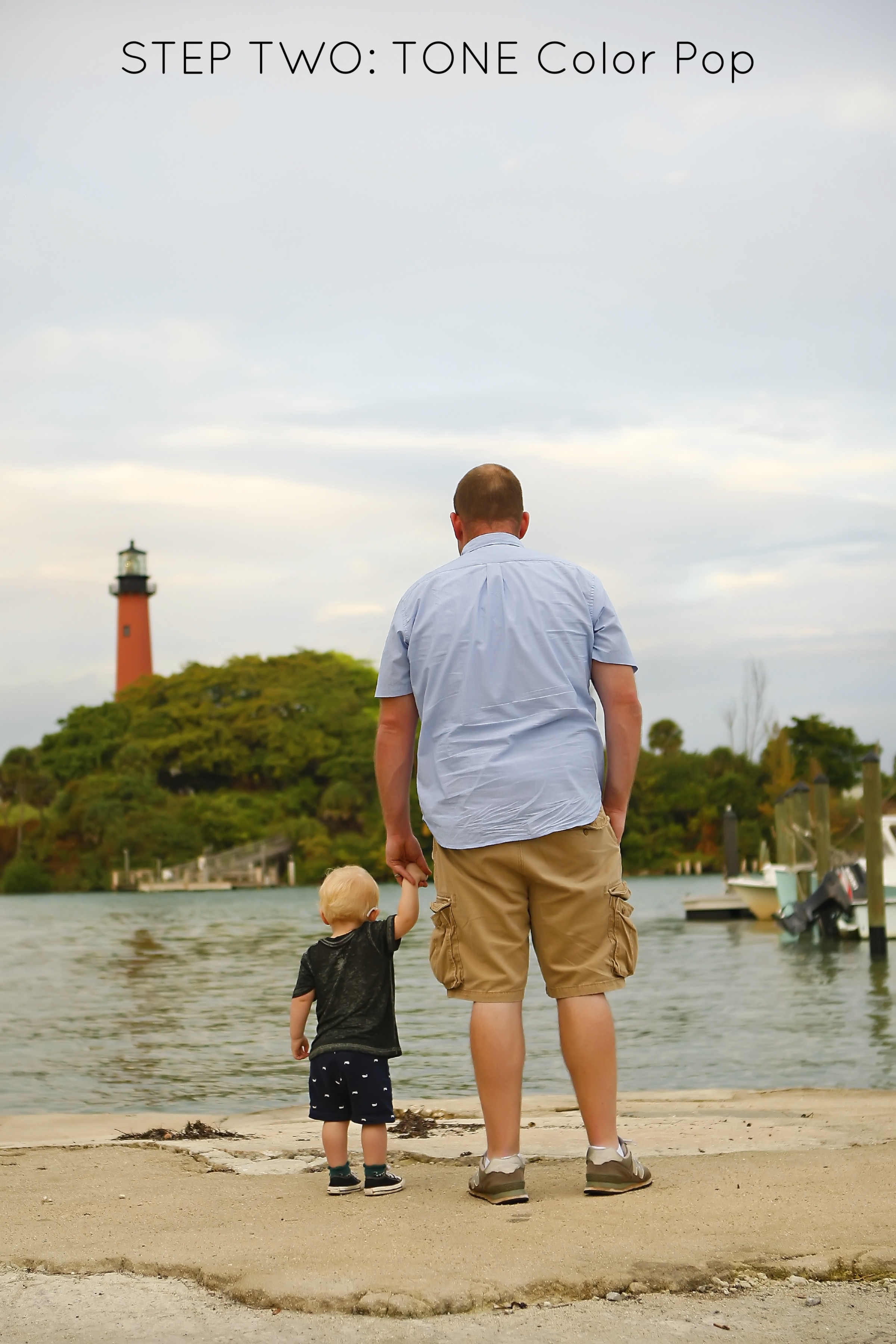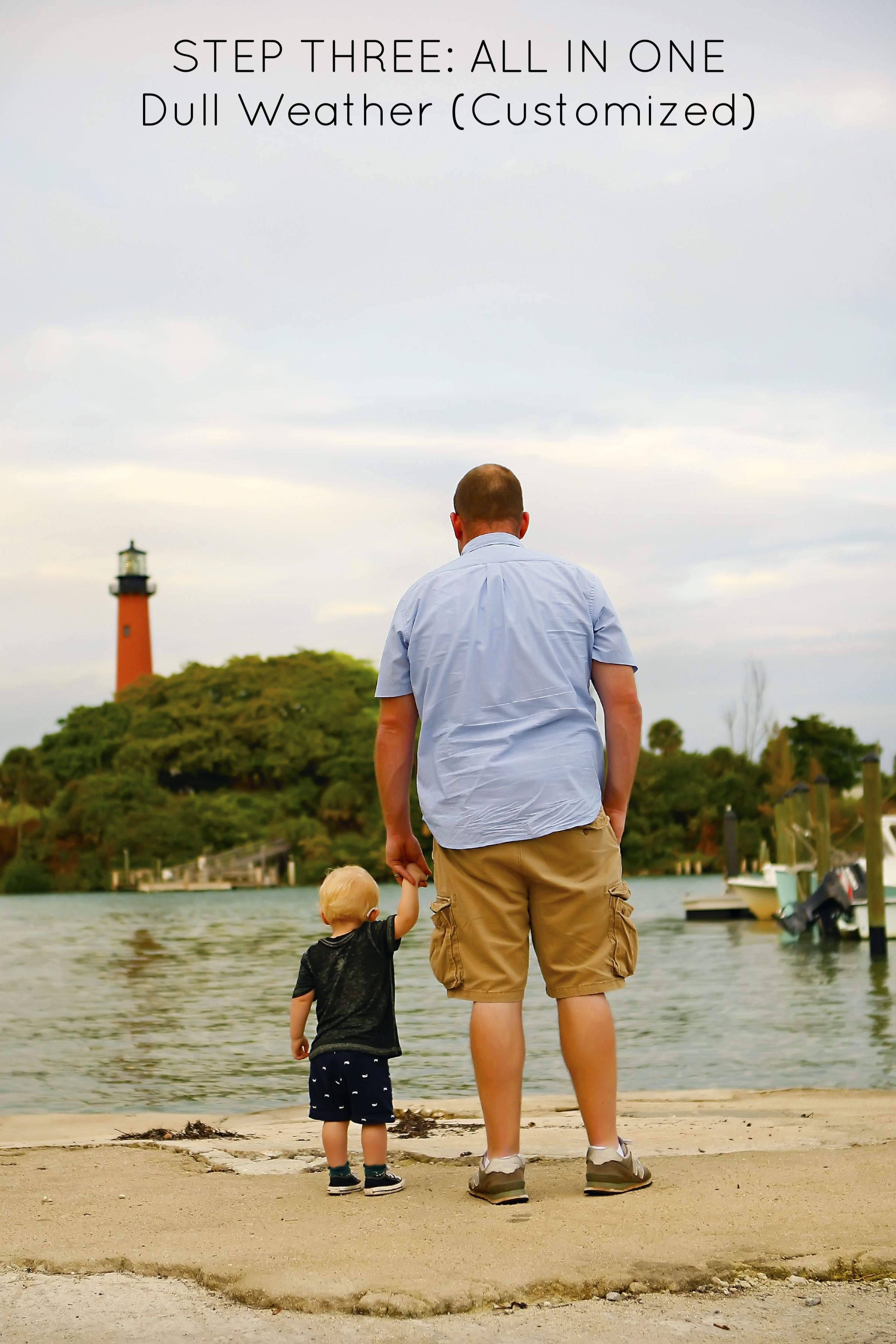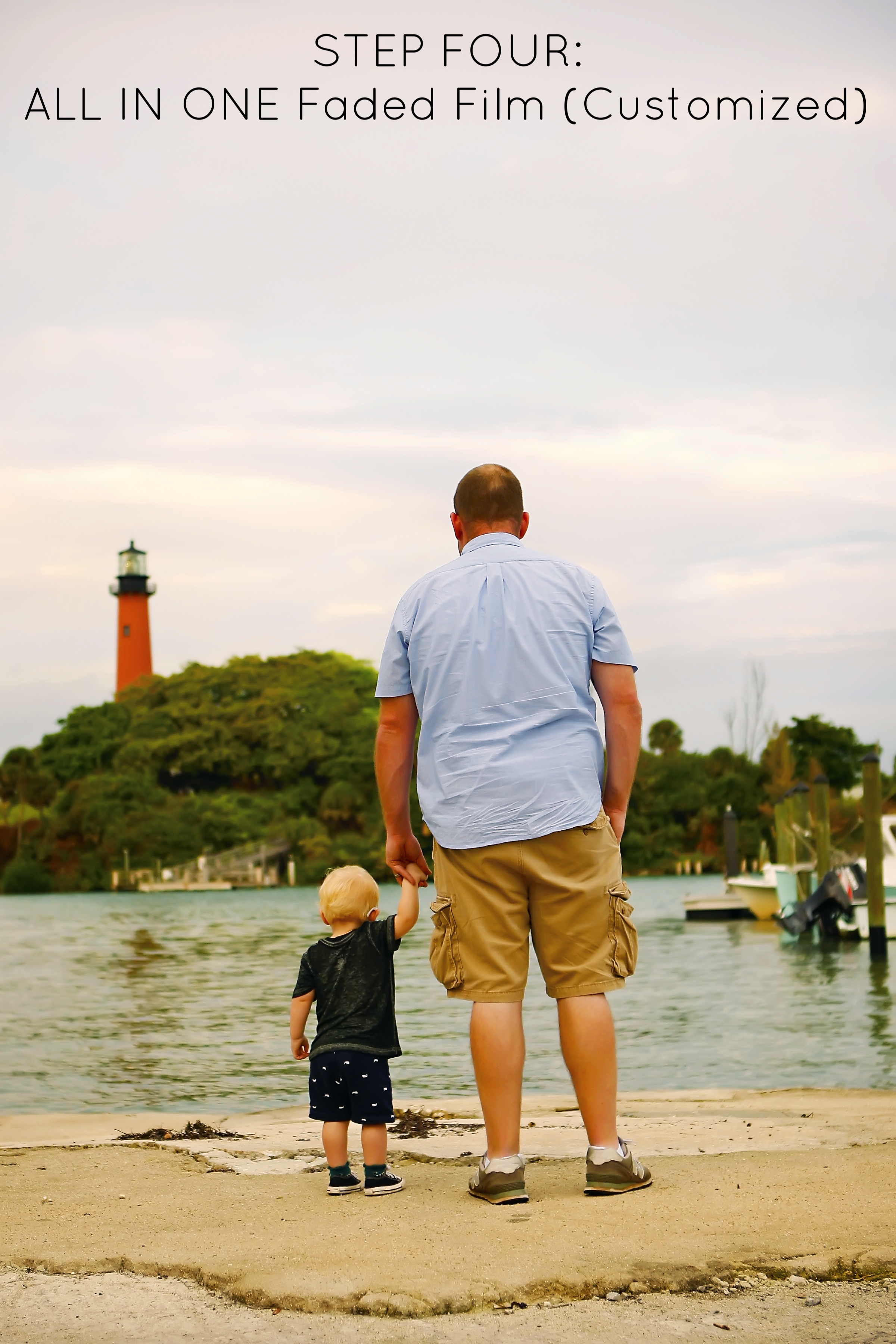 One of the sweetest memories of our trip was taking Hudson to the beach for the first time. He was hesitant at first, but eventually warmed up to the sand. We never did get him near the water though!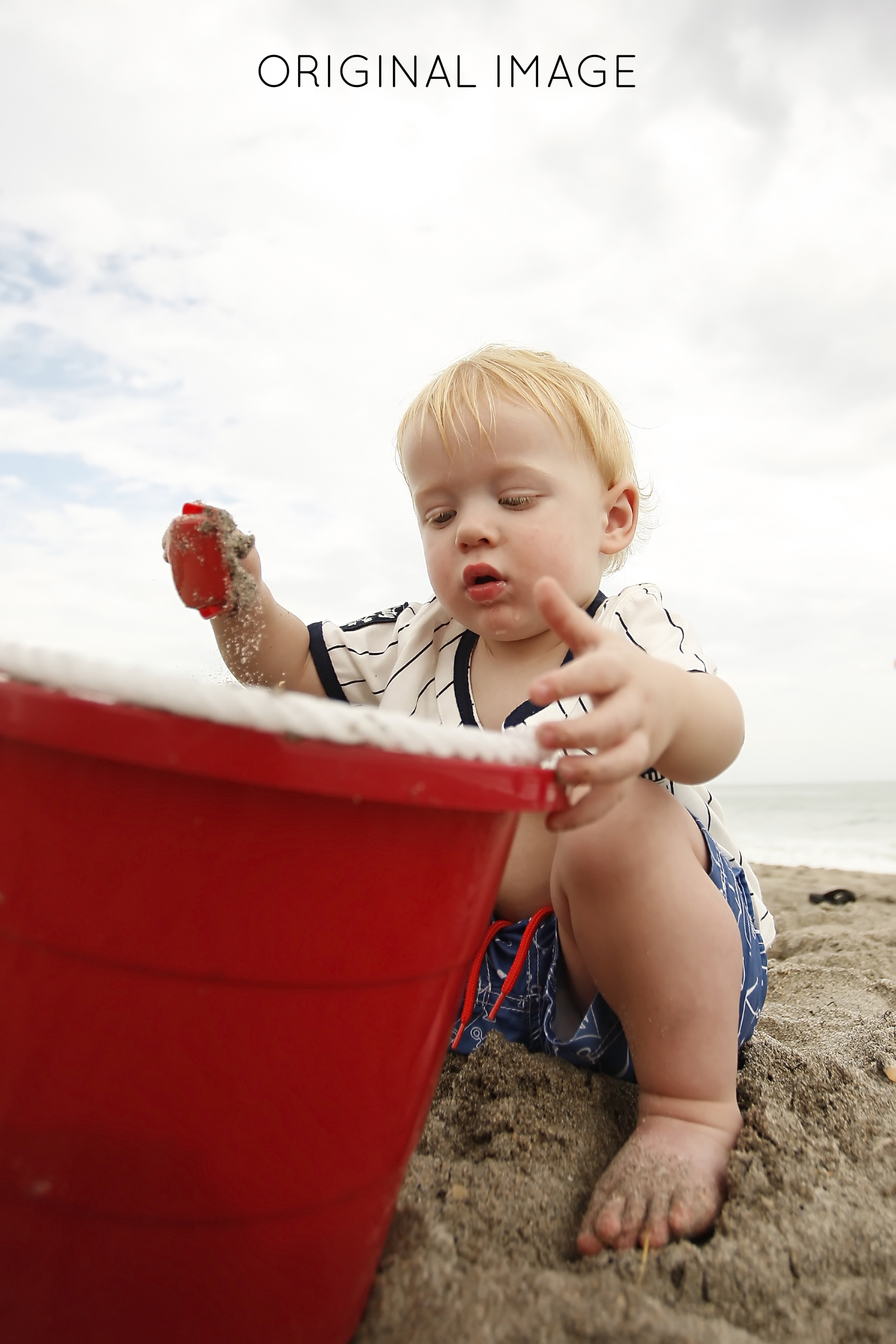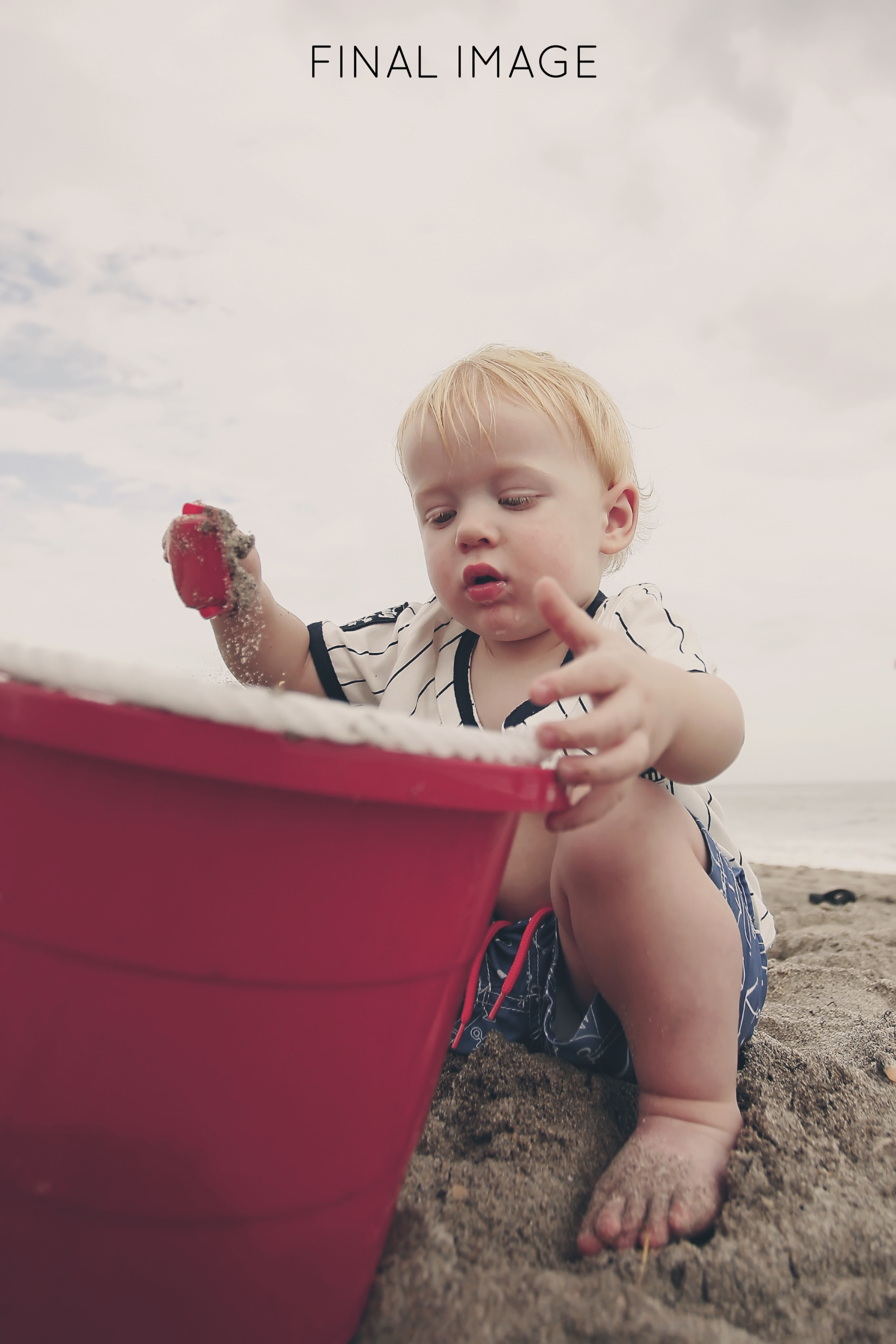 Overall, I thought the the Sleeklens workflow system was versatile and easy to use. Each adjustment and action is simply labeled and includes prompts that guide you to the best application. My only criticism of this workflow system is the black and white actions do not allow for enough manipulation of the black and white conversion. However, the specific workflow collection that I was working with was created for landscapes and not portraiture, which could explain why this was set up the way that it was. At the end of the day, I was able to quickly edit some images that helped me remember was warm weather feels like and also fawn over our sweet and little our son was only a year ago.
Check out Sleeklens' Landscape Adventure Collection, as well as their editing service and the many other workflow solutions they are offering photographers and graphic artists!