About 18 years ago, I set myself some career goals while I was in college. I never told anyone what they were. Slowly over time, I have been able to cross off some of these goals.
Something that a lot of people do not know about me is that I did not go to college to pursue portrait photography. I wanted to be a sports photographer, shooting at the college and professional level. I can remember vividly after failing another photojournalism assignment, my professor (who was a professional sports photographer) asked me "What is your number one goal?" I said "To do what you do." A brief silence followed by a smirk that I will never forget.
Over the course of my career of seventeen years, I have covered thousands (yes, thousands) of sporting events involving a wide range of skill levels. I was lucky enough to sprinkle some college and professional sporting events, but mostly you can find me photographing high school sports five to six nights a week. Everything changed on January 2nd. I received word that I would be able to photograph the National Championship Game on behalf of Forsyth County News. If I was alone, I could have cried.
Fast forward to January 8th, my close friend of around fifteen years Morgan Lee (Sports Editor for Access North Georgia) and I left my house in the morning for the trek through rain and traffic to downtown Atlanta to cover the game. We arrived at the stadium nine hours before game time and were met with Secret Service, security, and more security. It's kind of surreal to see Secret Service members in body armor and huge German Shepherds everywhere. For some reason, it freaked me out. Nonetheless, we got in and spend the next hours walking all levels of the new Mercedes Benz Stadium, soaking in the scene and eventually making our way into the crowds.
As game time closed in, the photographers (more that I have ever seen) had a meeting with a few big wigs explaining what we could and could not do, as well as say up against the walls once the "Special VIP" walked out on to the field unless we wanted to meet the Secret Service up close. Then it really hit me, I am going to photograph the President of the United States too. Regardless of your political views, that's pretty awesome.
Time flew and before I knew it, it was game time. I was in the "work-mode". No more thinking "Oh my goodness, what I am doing here?" My thoughts turned into "Get in the right spot, idiot." and "You better not miss the next play." The game flowed so smoothly. My thoughts were running wild with each play: "Alabama is driving late to win the game." "Even though I am a Georgia fan, I know this guy is going to miss this kick." "Georgia is going to find a way to win. I just know it."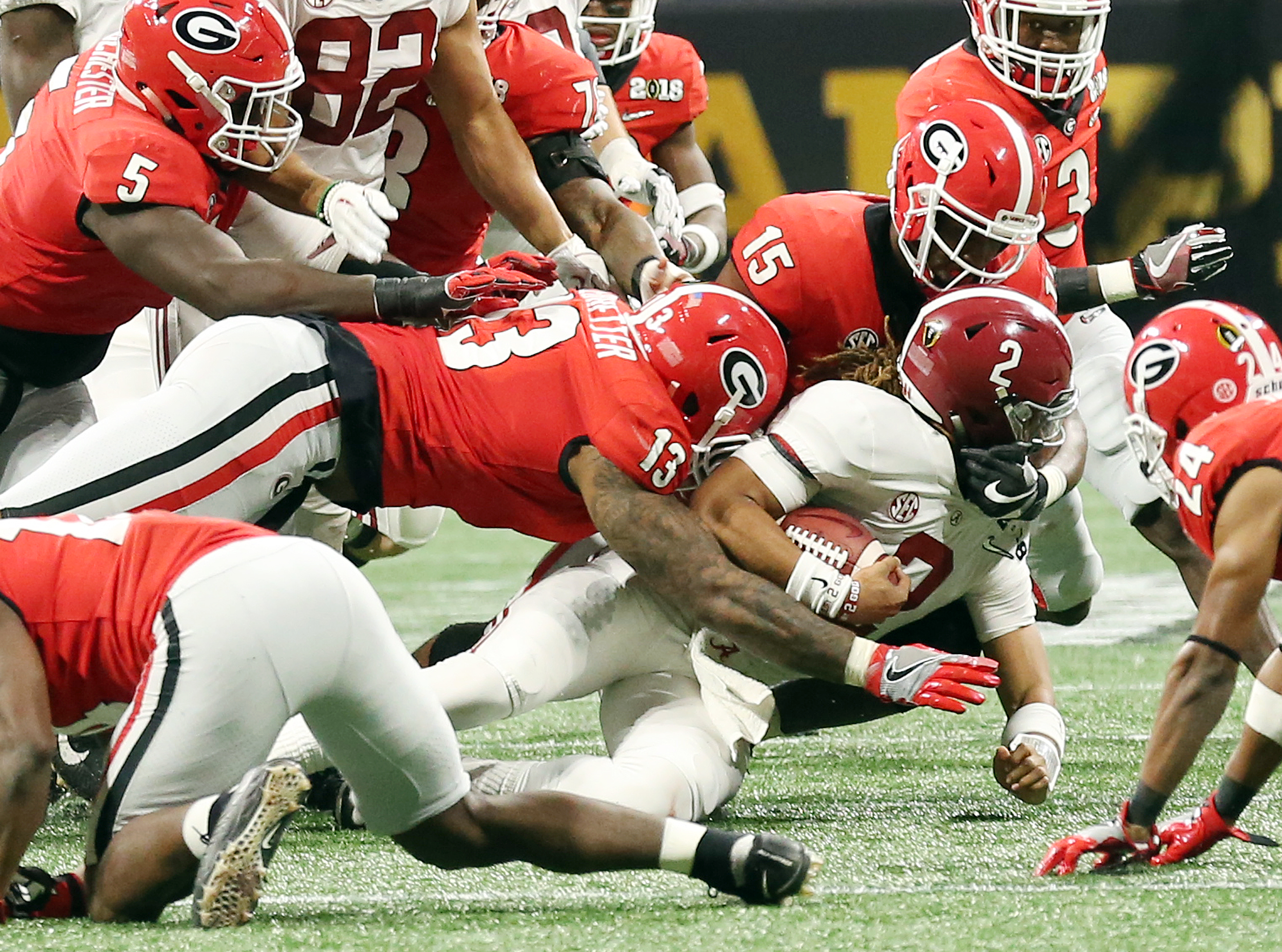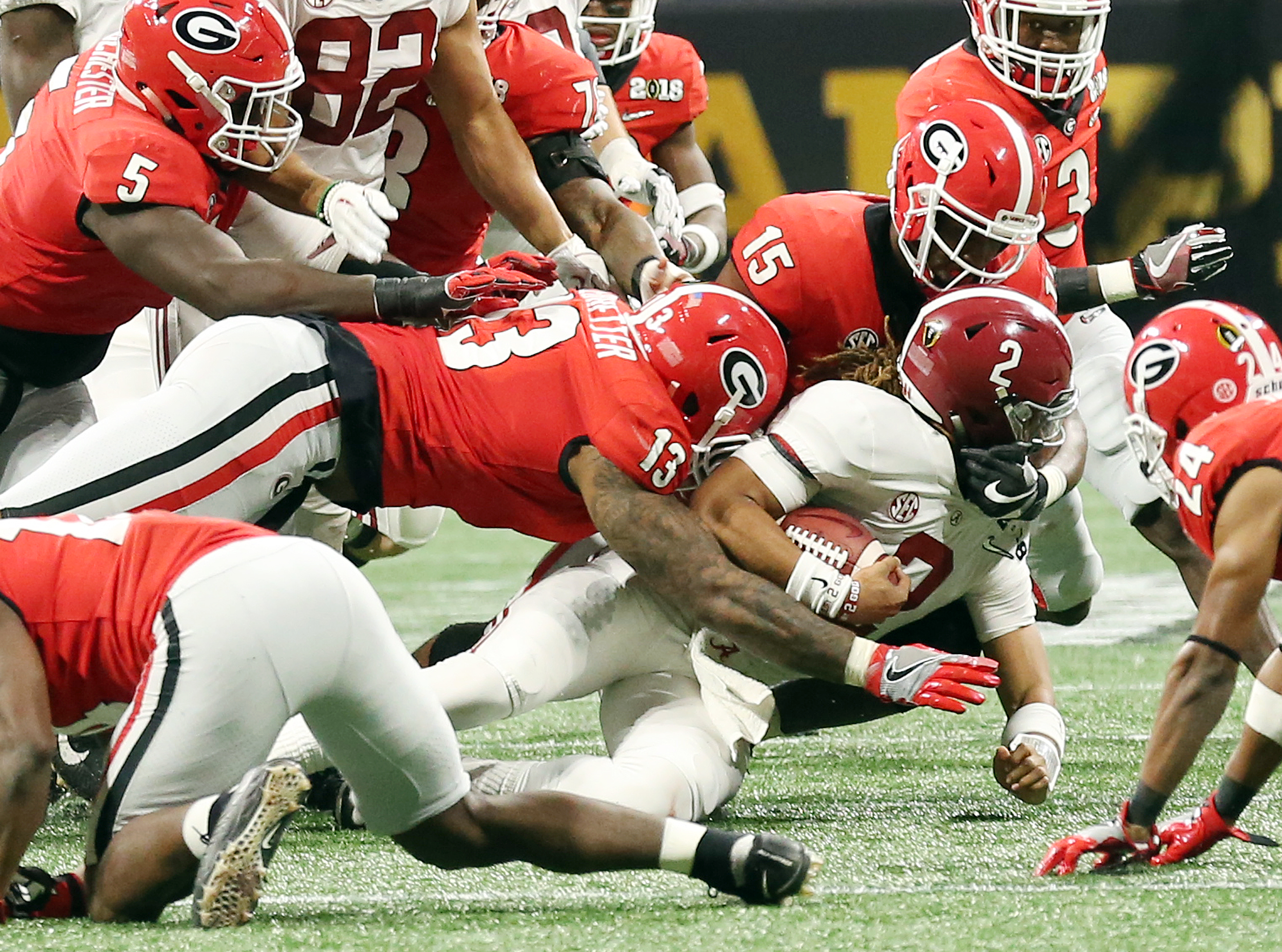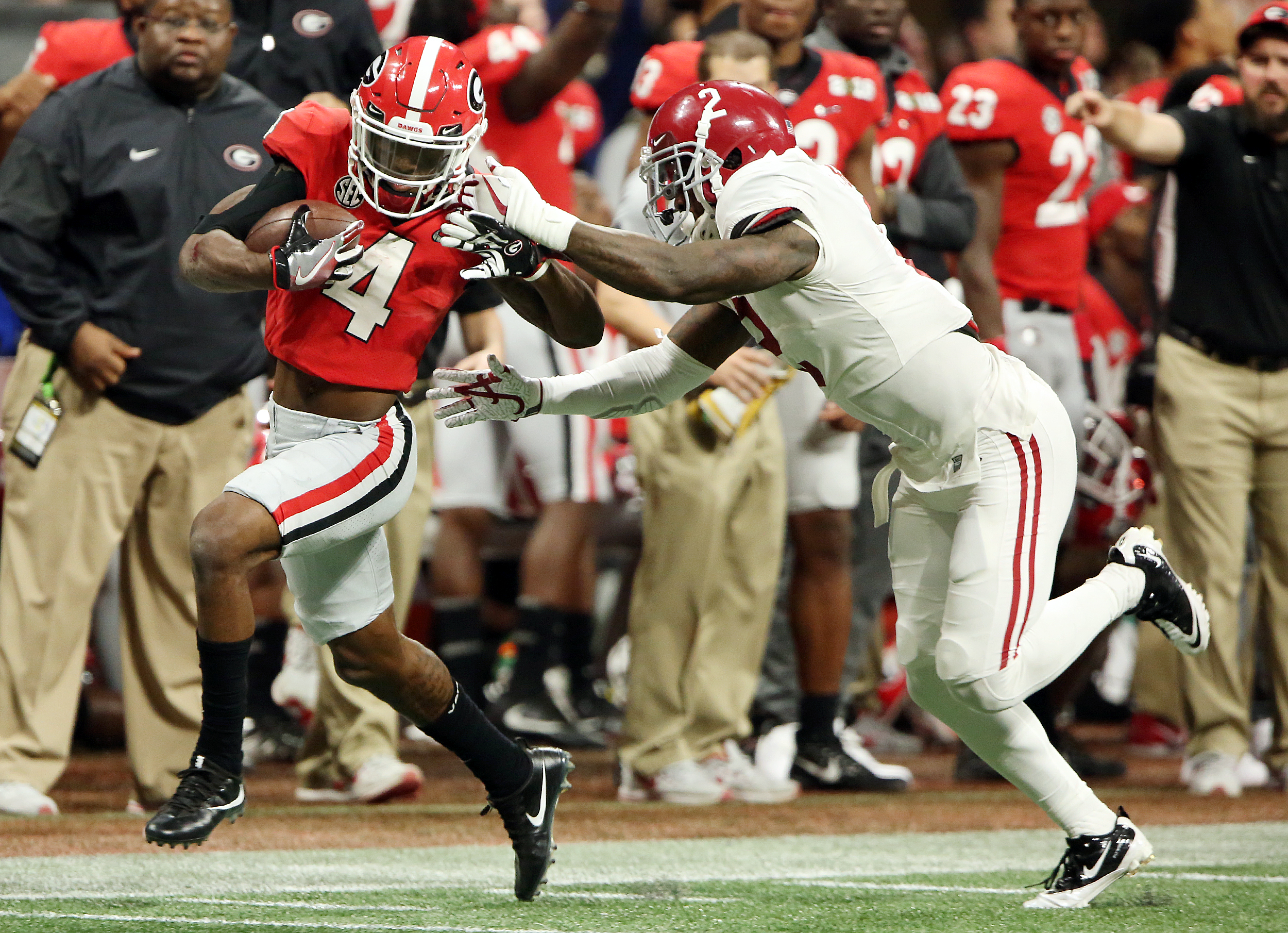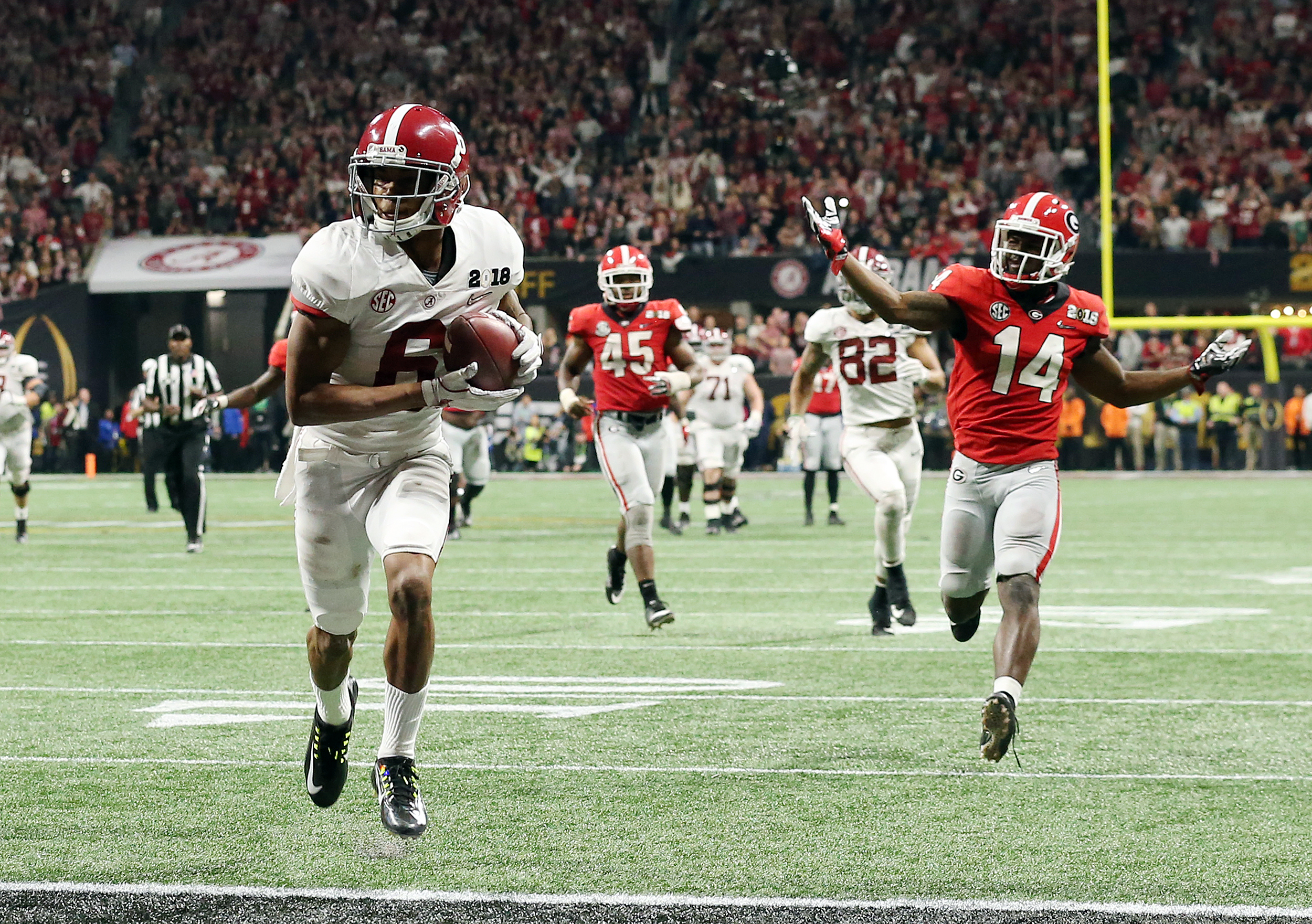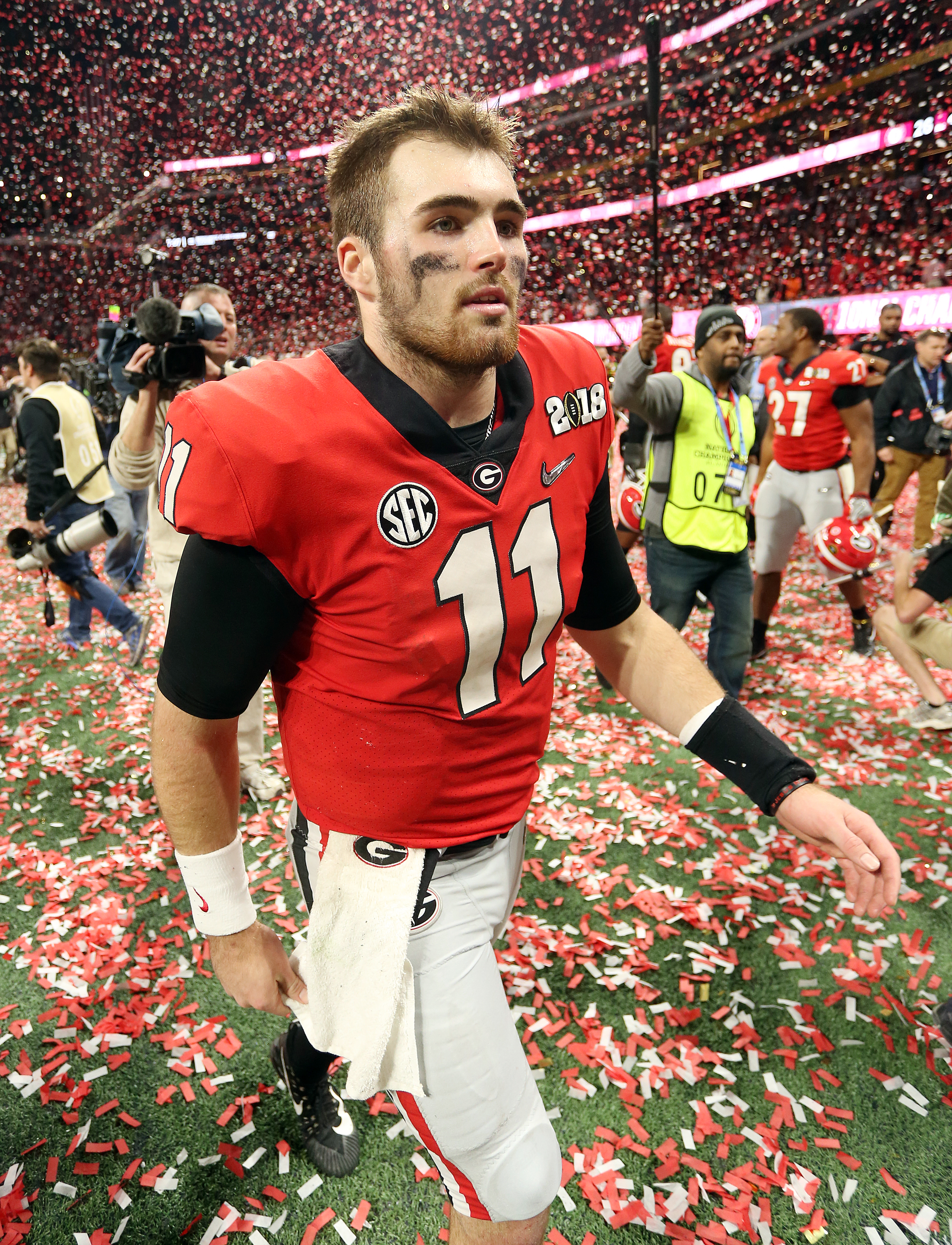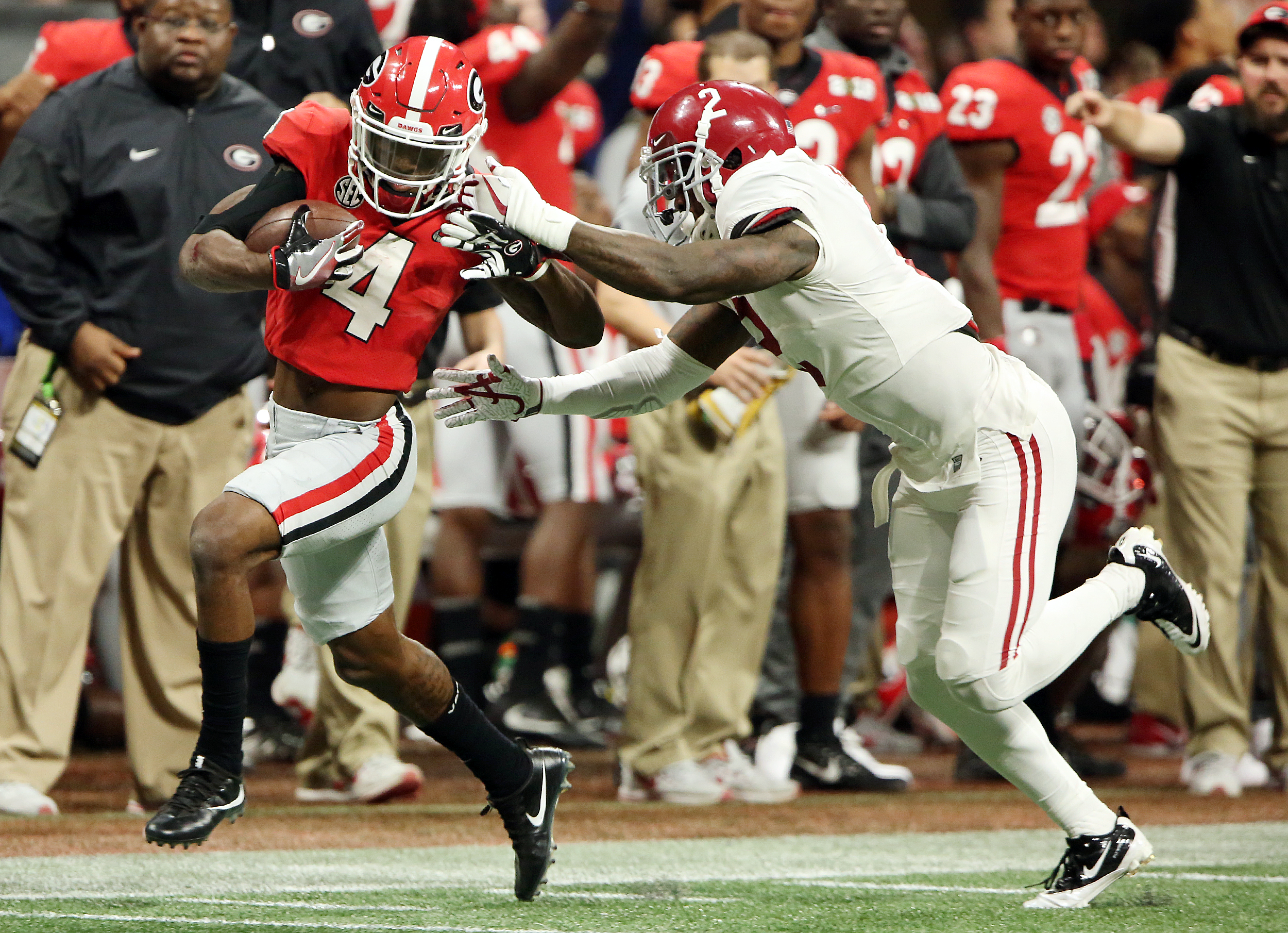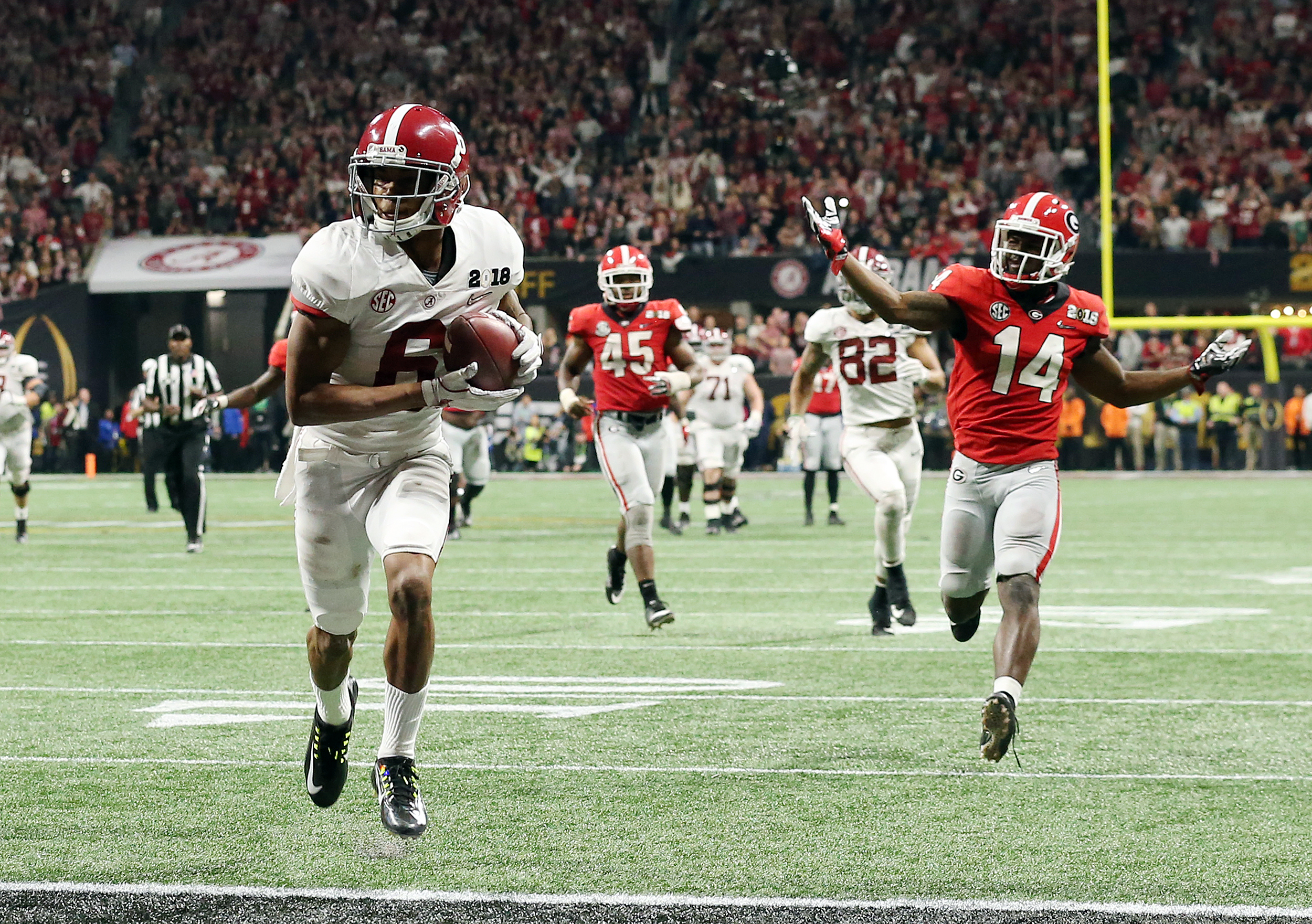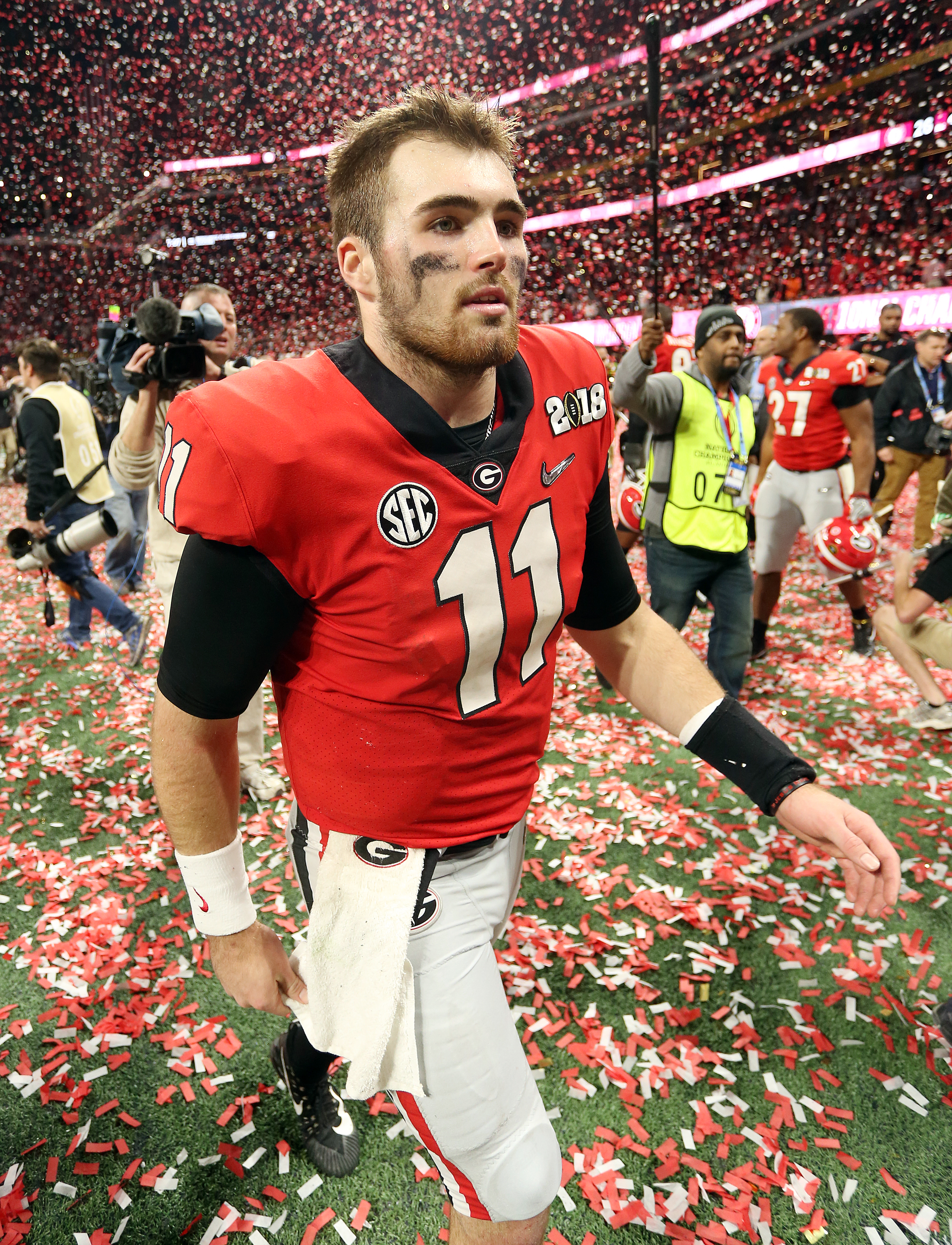 Well, as we all know that didn't happen. I didn't allow myself to be in "fan-mode" until the end of the game as Devonta Smith crossed the goal line. I was disappointed - but not sad. I had just done the same thing I do everyday. The only difference was there were a few more people in the stands and the players were a bit older than who I was normally photographing. As I jumped in my truck, I thought to myself: "This was amazing. This was fun and I got some amazing photo, but why was this my original goal as a professional photographer?".
My conclusion is that I have everything I need to be fulfilled as a professional. I love the communities we service and I am thankful to make a difference with my trade. Over the years, I have been able to watch children grow into awesome adults, achieve their dreams, build families. Capturing the milestones in the lives of people in a personal way is a powerful thing. And I am thankful.
- David