Happy New Year, friends! We closed out 2017 with the sweetest wedding and we are excited to share it with you! Winter weddings provide a completely different aesthetic and feel from any other season, one that is full of holiday cheer, classic color palettes, light-filled decoration, and enhanced familial bond. Trust me, you will see why Laura and Todd's intimate wedding was easily one of our favorites of the year.
Even before we met Laura in person, she had a way of making us feel like she already knew us. She is gregarious, witty, and she calls everyone by a lot of pet names (it's a southern thing). This sort of kindred sensibility was matched by both families present for the wedding - everyone was just so nice and welcoming. They spoke to me as if I had been a part of the crew for years, joking and teasing and asking if I needed assistance. Things got comfortable very quick.
Laura and Todd's wedding was full of both classic and unique elements. It featured the traditional reds and greens of the holiday season with the accompanying decorative elements. However, sprinkled throughout were little stamps of detail that made this day stand out. For example, Laura's dress was decorated with Todd's family tartan and embroidered with the wedding dates of important family members down the back of the train. She also wore her grandmother's fur stole, which added a touch of vintage glamour to her ensemble - even though had not originally planned on wearing it!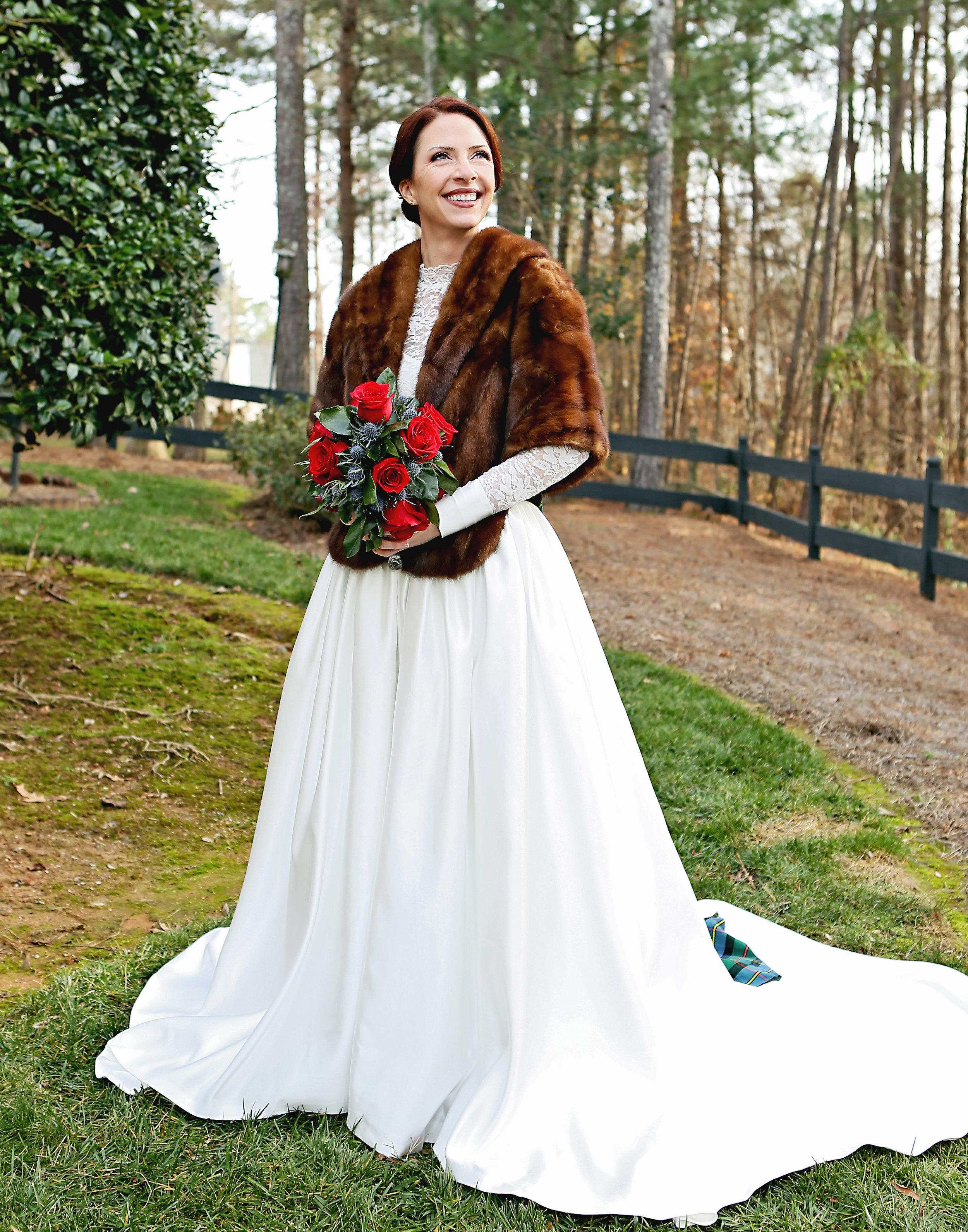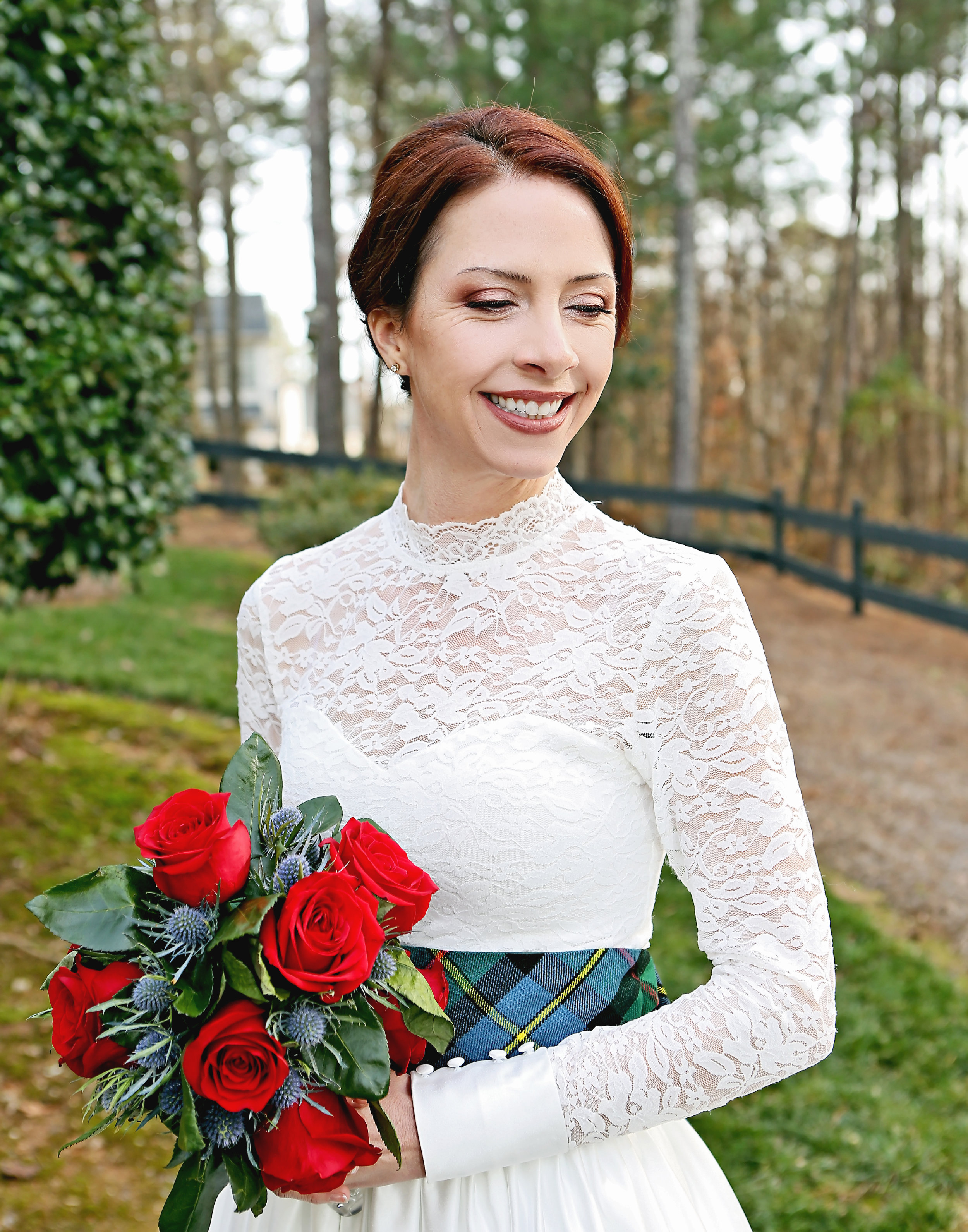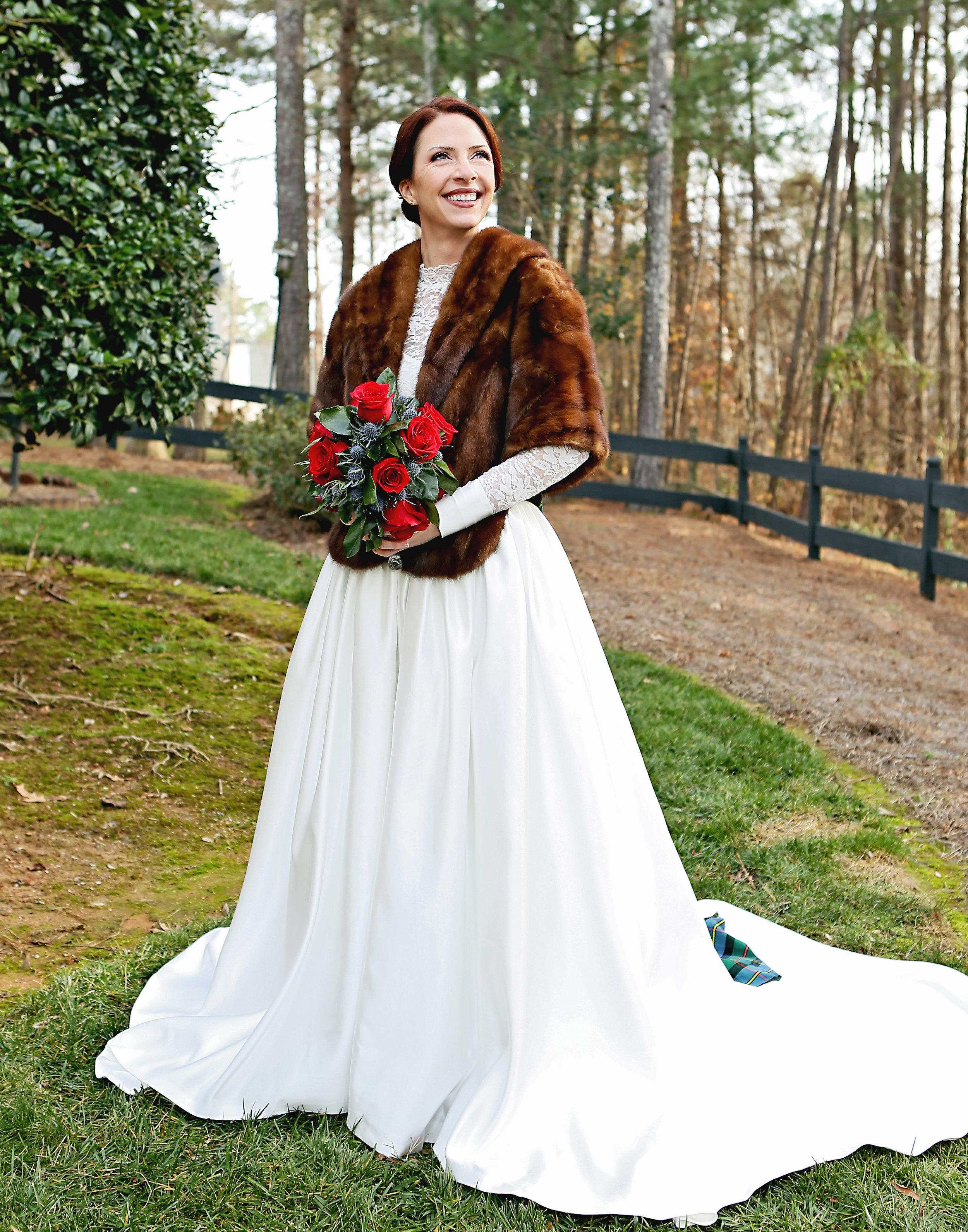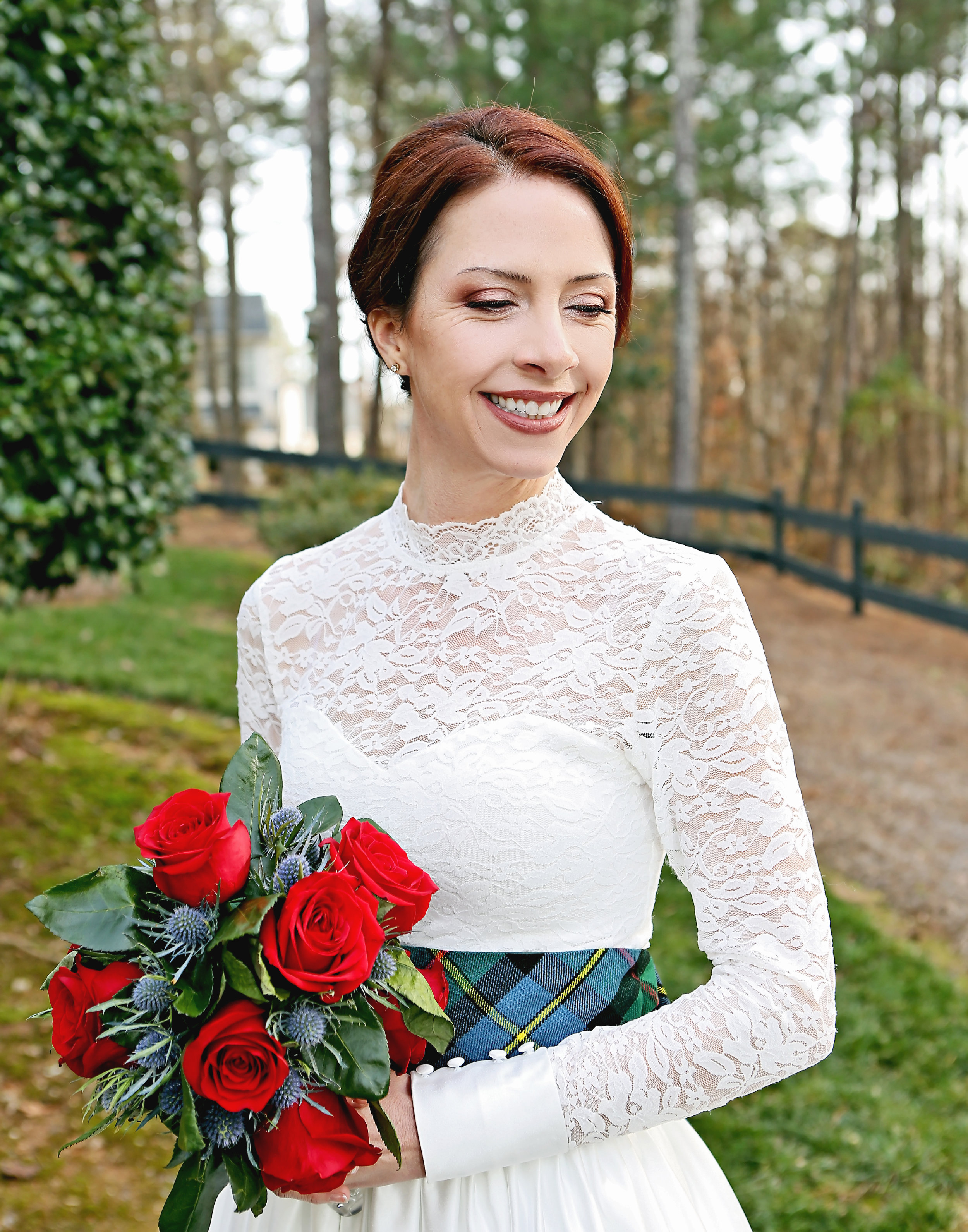 The importance of family echoed throughout. We took portraits at Todd's family home, with the afternoon light shining. Laura's mother created her bouquet of gorgeous red roses and thistles. Family members were so gracious and fun. Happiness.
The ceremony was simple and elegant. Golden afternoon light shined through shutters, candles lined the seating and walkway, an absolutely stunning arbor of branches centered the space. I found out later that the arbor was crafted the night before and was a group effort among family members. A sign saved a place for Todd's mother. Laura was walked down the aisle by her parents and her two sons. Again, family taking center.
The vows were soft-spoken, meaningful, and symbolized with both rings and a binding ceremony. The first kiss was one of the most beautiful I had photographed in some time. The smiles as they walked down the aisle together said everything.
This couple is special. Even in a time where people are less and less genuine, and focus on insignificant minutia and pettiness, Laura and Todd found the kind of love that lasts forever. You can see just see it in the way they look at each other, the way they care of each other, the way they show love to others. Congratulations Laura and Todd!