As wedding photographers, we see a lot of scenarios play out. Each bride, groom, wedding party, family is different. Being flexible and adaptable is an absolute requirement of a photographer, and if you can embrace it, beautiful images are the result.
Linda and Don's fall wedding was unique in that it was a public affirmation of their marriage from the previous year, but it was also the type of reunion of family and friends that only happens after many years have past. Being a photojournalist at heart, these factors made this wedding prime for special moments.
I arrived at Linda and Don's house to find everyone so relaxed and enjoying each other's company. We took the opportunity to take some portraits at their home, which made these portraits more personal.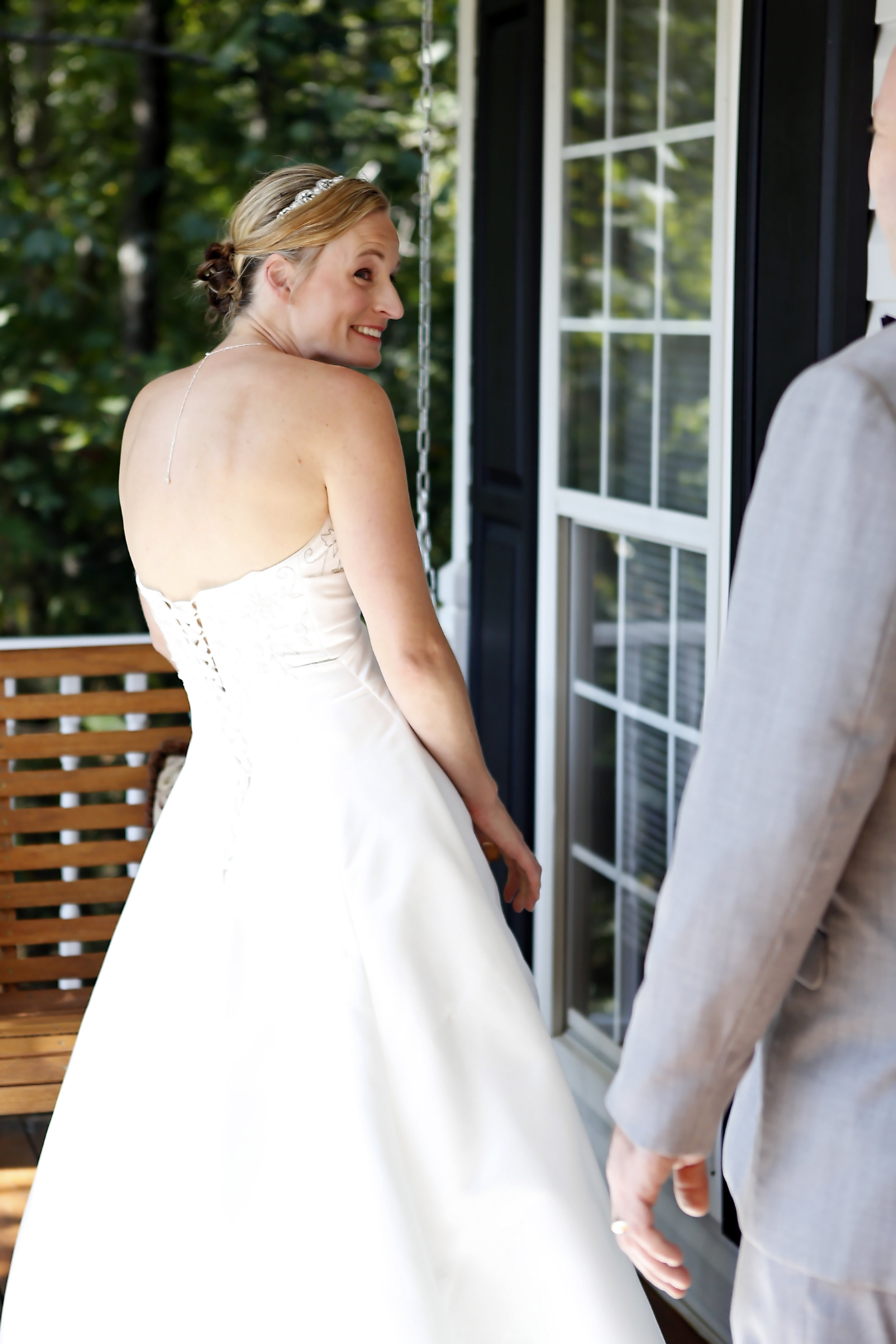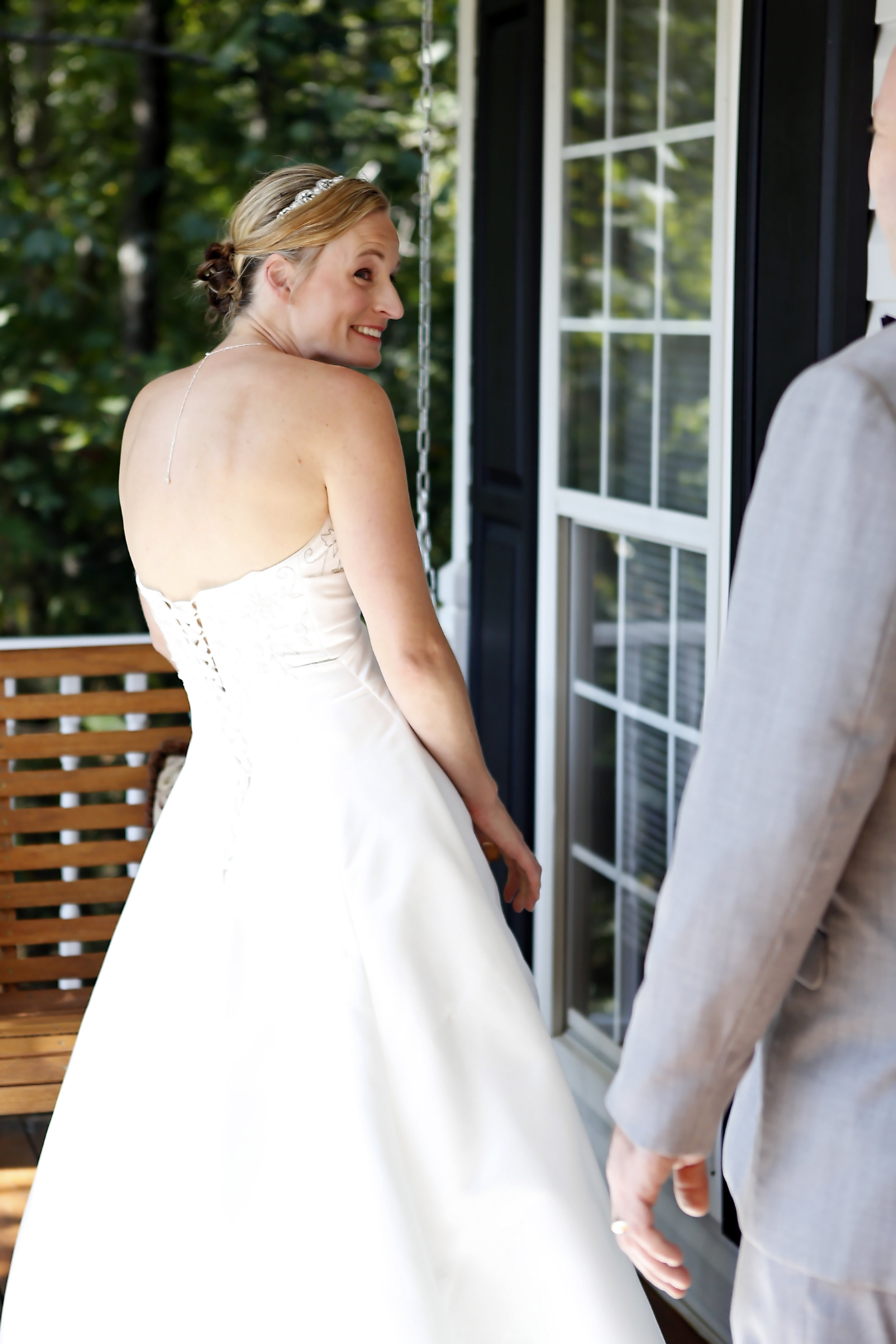 Have I mentioned how awesome everyone was in this wedding party? Everyone - bride and groom included - were friendly, go-with-the-flow type of people. There was joking, laughing, lounging, reminiscing all day. Once we got to The Wheeler House and got settled, we took a few more portraits and waited for the guests to arrive.
The ceremony was full of laughter and sweet moments, as well as some unconventional touches. Linda and Don's daughter, Olive, would not let go of her daddy for most of the afternoon, so she joined them at the altar! Song choices were fun and sentimental (i.e. Parents walked down to "We Are Family" by Sister Sledge, Linda walked down the aisle to and acoustic rendition of "Everlong" by Foo Fighters). The officiant's message rhymed.
The reception was an absolute party. Both Linda and Don's first dance and the mother-son dance were fun, upbeat songs. They even had a joint dance with Linda dancing with her father and Don dancing with Olive! The TC Show did an incredible job keeping the guests on the dance floor. It was clear that everyone was in a celebratory mood, and their eagerness to dance and have fun was infectious. Oh, and there were s'mores. And glow sticks and glow necklaces. And a perfect sparkler exit. I had multiple people comment about my Ramones shirt. It was really perfect.
Really, this whole day was such a pleasure to be a part of. You can see the love between Linda and Don, the kind that is going to last. Congratulations and thank you for an awesome day!